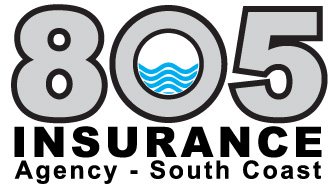 SUBMIT ONLINE AUTO
INSURANCE FORM FOR FREE QUOTE.
" We Care About the 805,
It's Our Community "

FREE QUOTES
805-636-8173
Customer Service Hours:
7:30 am - 7:00pm
Weekend Hours Available.
Serving 60 cities in the 805
We Specialize in:
Business Start Up's
Small Businesses
High Risk Businesses
Commercial Insurance
Contractors Insurance

All Business Insurance

What type of insurance
do you need?
General Liability
Workers Compensation
Commercial Auto
Personal Auto
Professional Liability
Equipment Insurance
Event & Wedding Insurance
Insurance for all type of
Businesses!
| | | | |
| --- | --- | --- | --- |
| | Construction / Contractors | Workers Compensation | |
| | | | |
| --- | --- | --- | --- |
| | Commercial Fleet Auto | Active Shooter Violence | |
| | | | |
| --- | --- | --- | --- |
| | Non -Profits Organizations | Adult and Child Care Centers | |
| | | | |
| --- | --- | --- | --- |
| | Restaurants / Food Service | Retail Stores | |
| | | | |
| --- | --- | --- | --- |
| | Cleaning Services | Automobile Shops | |
| | | | |
| --- | --- | --- | --- |
| | Technology Companies | Cyber Security | |
| | | | |
| --- | --- | --- | --- |
| | Medical | Professionals | |
| | | | |
| --- | --- | --- | --- |
| | Financial Services | Wholesale Businesses | |
| | | | |
| --- | --- | --- | --- |
| | Schools | Personal Auto | |
| | | | |
| --- | --- | --- | --- |
| | High Risk Businesses | Rideshare | |
| | | | |
| --- | --- | --- | --- |
| | Personal Recreational | Personal Home | |
Call for Free Quote
805-636-8173
email: 805insuranceagency@gmail.com
Text / Email / Chat / Call
Esteban is always ready
to answer all your
questions with a friendly smile.

Esteban is a California State
Licensed Insurance Broker.
California State License
#0L59464


Atención al Clientes
en Español