******************************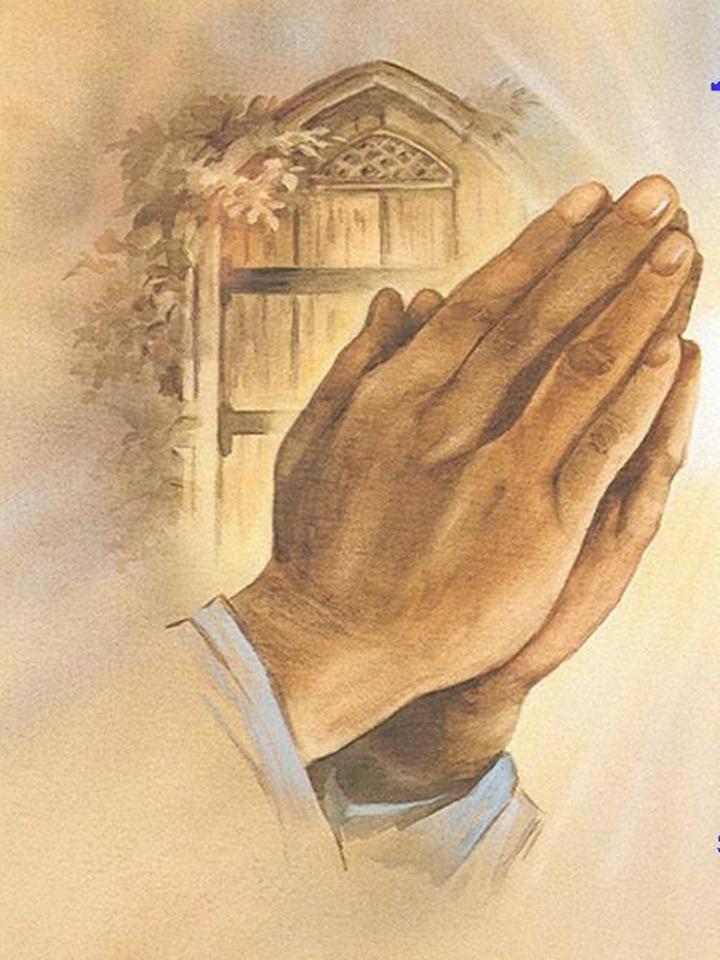 Jesus' Words about Faith
****************************
Therefore I say to you, whatever things you ask when you pray, believe that you receive them, and you will have them
Mark 11:24
But Jesus looked at them and said to them, "With men this is impossible, but with God all things are possible."
Matthew 19:26

Jesus said to him, "If you can believe, all things are possible to him who believes."
Mark 9:23

If you had faith as a grain of mustard seed, you could say to this sycamine tree,' Be rooted up, and be planted in the sea,' and it would obey you.
Luke 26:34

Look at the birds of the air, for they neither sow nor reap nor gather into barns; yet your heavenly Father feeds them. Are you not of more value than they?
Matthew 6:26

And Jesus answering said unto them, Have faith in God. For assuredly, I say to you, whoever says to this mountain, 'Be removed and be cast into the sea,' and does not doubt in his heart, but believes that those things he says will be done, he will have whatever he says.
Mark 11:22-23

Ask, and it will be given to you; seek, and you will find; knock, and it will be opened to you.
Matthew 7:7
****************************
Music
"Great is Thy Faithfulness"
****************************
Commentaries
This web site was created to glorify God through the words of His Son, Jesus Christ. It is our prayer that as you read Jesus' words you would be spiritually enlightened, enriched, and encouraged. Additionally, we have included biblical and historical information about Jesus' early life and His ministry on earth.
Faith for Living
Scripture describes faith as "Now faith is the substance of things hoped for, the evidence of things not seen" Hebrews 11:1. Thus, based on this definition we express faith automatically in a myriad of situations and circumstances in our daily lives. We sit on a chair or ride in a vehicle confidently because we believe that it is safe to do so. Yet, we have no evidence of the safety measures that were used in any of these instances but we believe and trust that they were done. This proves that belief and trust as key elements of faith always precede exercising it. But faith is more than an intellectual expression or emotional action. It cannot be rationalized, nor administered. This is because faith is a spiritual force that God placed within every human being. He made faith the critical element in His plan of redemption – "For God so loved the world that He gave His only begotten Son so that whoever believes in Him shall not perish but have everlasting life" – John 3:16. It is also by faith we accept God's forgiveness of our sins and His promise of eternal life – John 3:17. Jesus told us "…Blessed are those who have not seen and yet have believed" John 20:29.

But, in totality we cannot have a relationship with God without faith.

Jesus tells us to "Have faith in God" Mark 11:23, because He wants us to know that God is the source of all faith. This means that faith is essential when we pray to God for anything. It is our faith in His supernatural power that moves God to intervene in our lives for healing, protection, provision of needs or any other problem. However, when we come to Him we must pray with confident faith. We have to resist fear and doubts because they diminish our faith. On earth, multitudes came to Jesus to hear His sermons and teachings but it was their faith in His power to heal that delivered them from sicknesses and diseases. He often told those He healed that it was their faith that made them whole – Matthew 9:22. Jesus teaches that our faith in God's power can "move mountains" of trials and problems in our lives. Yet, He assures us that even the release of little faith is powerful – Luke 26:34. There is no problem, situation, or circumstance that God cannot change-" With man this is impossible but with God all things are possible" Matthew 19:26

Living a life of faith requires that we are completely surrendered to God is all aspects of our lives to please Him – "…Without faith no one can please God." Hebrews 11:6. Faith in God's power moves us beyond our human limits, and helps us to focus on what He has promised and not on the problem or adversity. For this reason, it is particularly critical to pray and meditate on God's word, the bible as we wait on His manifestation of healing, deliverance from evil, protection, or meeting a need. We must also be very careful when speaking about our situation. Jesus says that our words have power –Mark 11:23. It may be best to speak some requests to God alone. Timing of God's answers may seem long, but if we pray and thank Him in advance, not only is our faith sustained, but our ability to reject doubts and fears as well. We will also experience God's peace within as we wait on Him. Regardless of the situation, or circumstance He never fails us. Even if He answers prayer in a different way than we expected, we have the guarantee from Jesus that God always gives only what is best for us -" If you, then, though you are evil, know how to give good gifts to your children, how much more will your Father in heaven give good gifts to those who ask him! Matthew 7:11.

Points to Remember...

God is the source of all expressions of faith

Belief is a key element of faith.

Fear, doubt and unbelief are hindrances to faith.

God made faith central to His plan of salvation

Faith and trust in God sustains us while we wait for His answer

A Prayer of Faith

Righteous Father in the name of Jesus, I come to You with praise and thanksgiving. Your word says that without faith we cannot please You and Father my desire is to say and do what is right in Your sight. In faith I stand on Your word and Your divine authority. I believe that Your power is able to heal every sickness, defeat every evil, protect me from every danger and supply my needs and good desires. I do not look at my circumstances for answers, nor listen to what others say. I look to You alone and Your word. You are my healer, my protector, my provider, my deliverer and the God of my salvation. I praise You Father. By Your mighty power I believe that You have heard and answered my prayers, and I thank You. In Jesus name: Amen