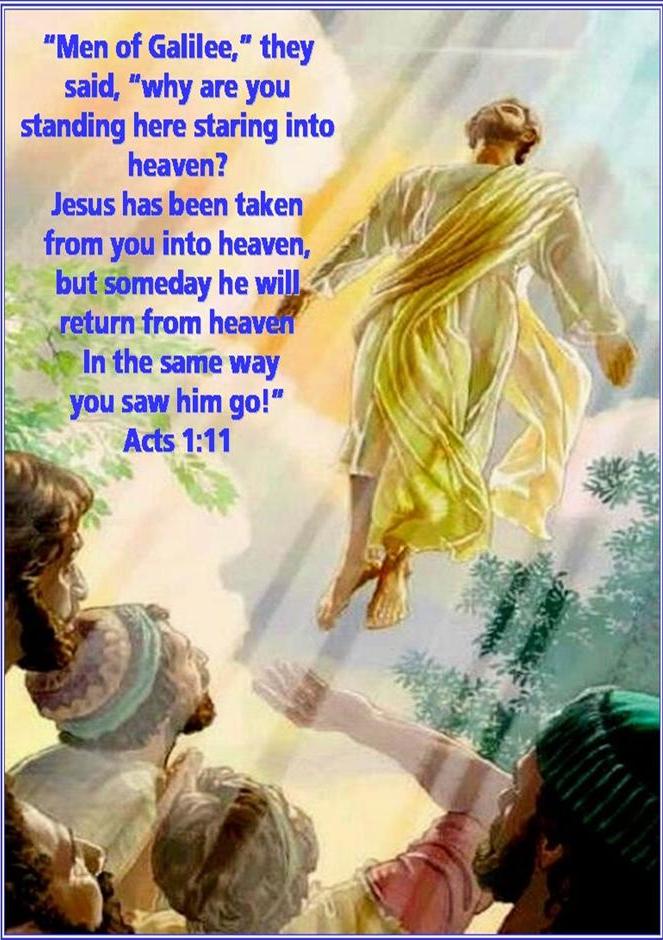 Meeting on the road to Emmaus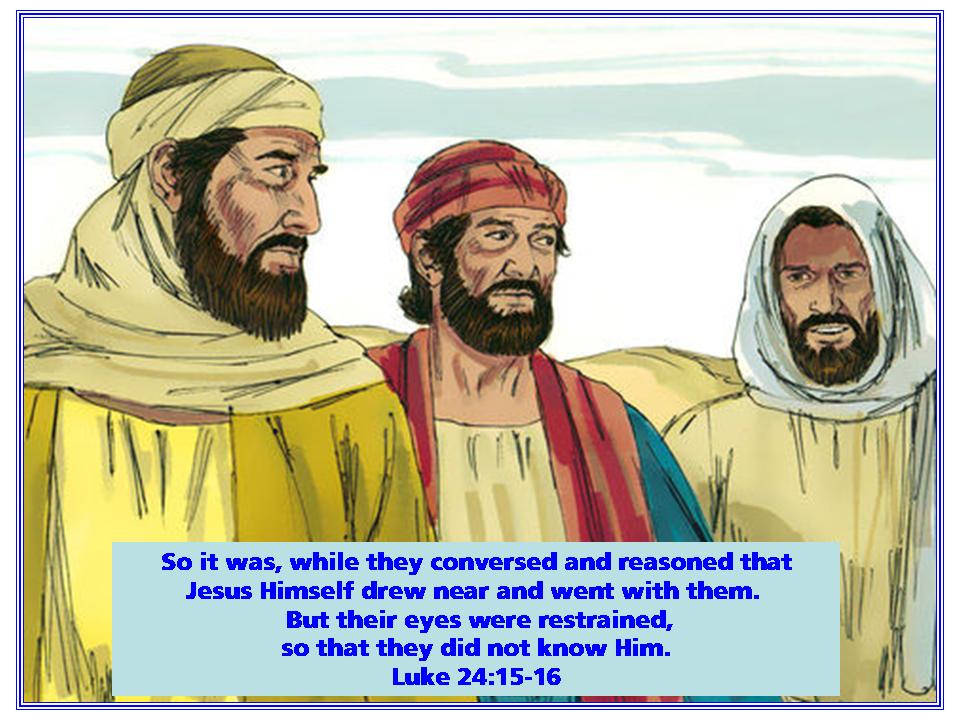 Jesus appears at supper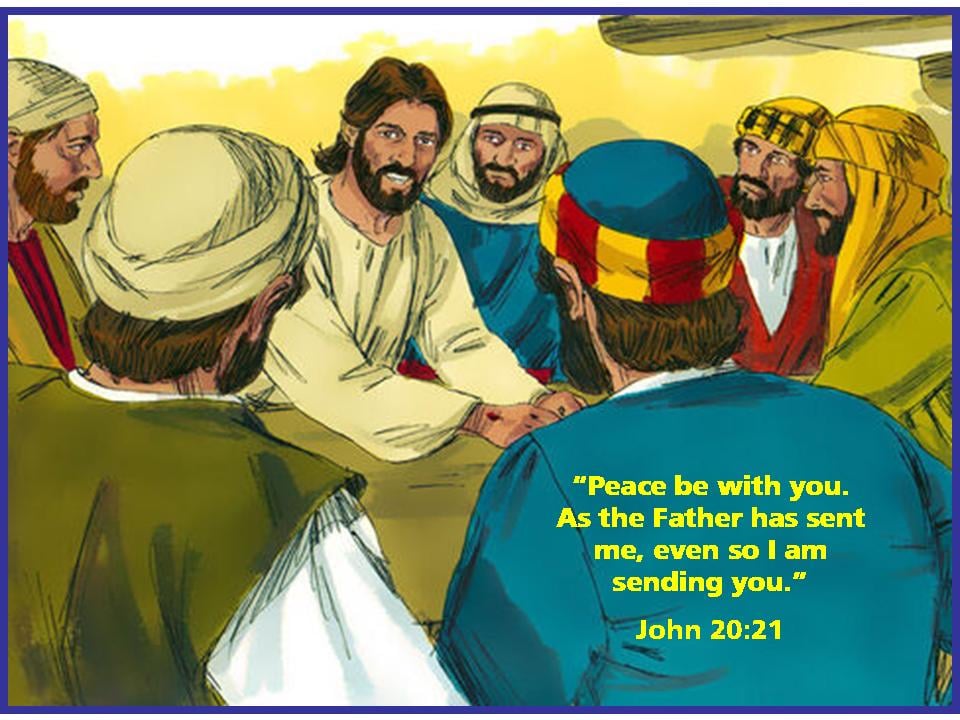 Jesus and Thomas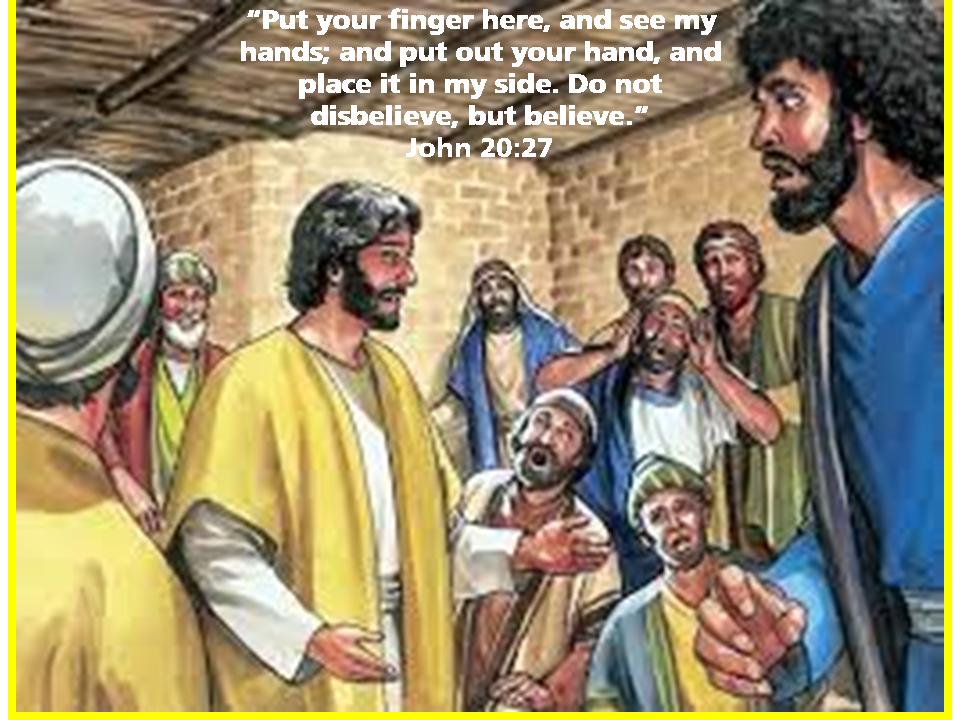 Jesus appears on the sea shore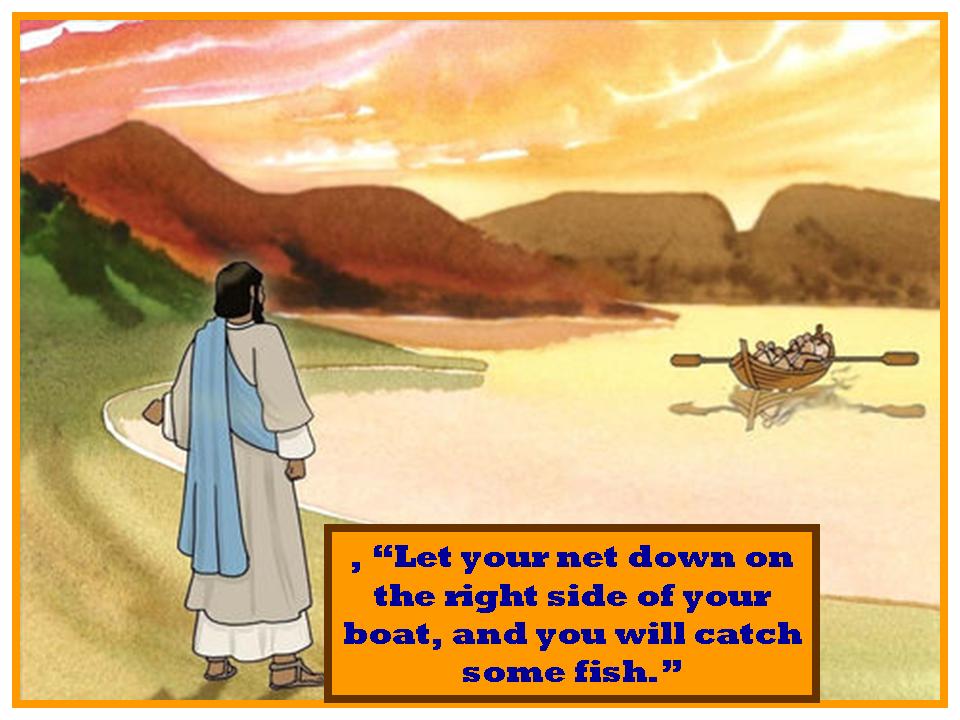 ****************************
Music
"Beneath the Cross of Jesus"
****************************

This web site was created to glorify God through the words of His Son, Jesus Christ. It is our prayer that as you read Jesus' words you would be spiritually enlightened, enriched, and encouraged. Additionally, we have included biblical and historical information about Jesus' early life and His ministry on earth.
Jesus' Ascension
Jesus' ascension into heaven was not just a supernatural event. It was the completion of His divine earthly mission to conquer sin, the grave and the doom of eternal death for all mankind. But before Jesus ascended to the right hand of God, He gave us some spiritual truths. First He responded to the disciples' political questions about the timing for setting up the kingdom of Israel . In response Jesus' declared God's indisputable sovereignty over the timing of everything in this world. Next, He gave all of His followers what is theologically known as the great commission to spread the message of the gospel worldwide. But Jesus assured us that we are not alone. His message is that all of His followers are empowered by the Holy Spirit's indwelling presence to guide, direct, and protect us in our daily lives. Finally, Jesus' blessing on His disciples continues on all followers as we daily take up our cross and follow Him.

Scripture:Acts 1:6-11
So when the apostles were with Jesus, they kept asking him, "Lord, has the time come for you to free Israel and restore our kingdom?"7 He replied, "The Father alone has the authority to set those dates and times, and they are not for you to know. But you will receive power when the Holy Spirit comes upon you. And you will be my witnesses, telling people about me everywhere—in Jerusalem , throughout Judea, in Samaria , and to the ends of the earth." After saying this, he was taken up into a cloud while they were watching, and they could no longer see him. As they strained to see him rising into heaven, two white-robed men suddenly stood among them. "Men of Galilee ," they said, "why are you standing here staring into heaven? Jesus has been taken from you into heaven, but someday he will return from heaven in the same way you saw him go!"

Jesus' Appearances after Resurrection

Scripture: Luke 24: 13-16
Now behold, two of them were traveling that same day to a village called Emmaus, which was seven miles from Jerusalem . 14 And they talked together of all these things which had happened. 15 So it was, while they conversed and reasoned that Jesus Himself drew near and went with them. 16 But their eyes were restrained, so that they did not know Him.
Luke 24: 28-35
Then they drew near to the village where they were going, and He indicated that He would have gone farther. 29 But they constrained Him, saying, "Abide with us, for it is toward evening, and the day is far spent." And He went in to stay with them.30 Now it came to pass, as He sat at the table with them, that He took bread, blessed and broke it, and gave it to them. 31 Then their eyes were opened and they knew Him; and He vanished from their sight.32 And they said to one another, "Did not our heart burn within us while He talked with us on the road, and while He opened the Scriptures to us?" 33 So they rose up that very hour and returned to Jerusalem , and found the eleven and those who were with them gathered together, 34 saying, "The Lord is risen indeed, and has appeared to Simon!" 35 And they told about the things that had happened on the road, and how He was known to them in the breaking of bread.

Lesson: In life we can become so pre-occupied with work, money, politics, relationships and many other material issues that like the disciples our "eyes are restrained" spiritually from seeking and seeing God's presence. But it is only when faced with His miraculous provision of healing, or protection or money that our eyes are opened to realize that it only happened because of God's presence. The lesson here is that God is always waiting for us to come to Him first, with any and all of our spiritual as well as material needs and desires. This is the reason Jesus tells us to "…Seek first his kingdom and his righteousness, and all these things will be given to you as well." Matthew 6:33



Scripture: John 20-19-23
36 Now as they said these things, Jesus Himself stood in the midst of them, and said to them, "Peace to you." 37 But they were terrified and frightened, and supposed they had seen a spirit. 38 And He said to them, "Why are you troubled? And why do doubts arise in your hearts?39 Behold My hands and My feet, that it is I Myself. Handle Me and see, for a spirit does not have flesh and bones as you see I have." 40 When He had said this, He showed them His hands and His feet. 41 But while they still did not believe for joy, and marveled, He said to them, "Have you any food here?" 42 So they gave Him a piece of a broiled fish and some honeycomb. 43 And He took it and ate in their presence.


Luke 24:44-49


44 Then He said to them, "These are the words which I spoke to you while I was still with you, that all things must be fulfilled which were written in the Law of Moses and the Prophets and the Psalms concerning Me." 45 And He opened their understanding, that they might comprehend the Scriptures.

46 Then He said to them, "Thus it is written, and thus it was necessary for the Christ to suffer and to rise from the dead the third day, 47 and that repentance and remission of sins should be preached in His name to all nations, beginning at Jerusalem . 48 And you are witnesses of these things. 49 Behold, I send the Promise of My Father upon you; but tarry in the city of Jerusalem until you are endued with power from on high."

John 20-24-29
24 Now Thomas, one of the twelve, called the Twin, was not with them when Jesus came. 25 So the other disciples told him, "We have seen the Lord." But he said to them, "Unless I see in his hands the mark of the nails, and place my finger into the mark of the nails, and place my hand into his side, I will never believe." 26 Eight days later, his disciples were inside again, and Thomas was with them. Although the doors were locked, Jesus came and stood among them and said, "Peace be with you." 27 Then he said to Thomas, "Put your finger here, and see my hands; and put out your hand, and place it in my side. Do not disbelieve, but believe." 28 Thomas answered him, "My Lord and my God!" 29 Jesus said to him, "Have you believed because you have seen me? Blessed are those who have not seen and yet have believed."

Lesson: Two spiritual truths are revealed as Jesus spoke with His disciples. They refer to peace and believing. When Jesus spoke peace to His disciples and told Thomas to believe, His words were also directed to all of His followers. Jesus spoke these truths because He knew that His death had caused fear and chaos in lives of the disciples. Similarly, He tells us "Peace be with you" even when we face the most troubling and fearful situations in life. Plus He also pronounced a special blessing on us for believing in His power not by seeing Him physically, but through our spiritual eyes of faith

Scripture: John 21:1-14
Jesus later appeared to his disciples along the shore of Lake Tiberias. 2 Simon Peter, Thomas the Twin, Nathanael from Cana in Galilee , and the brothers James and John,] were there, together with two other disciples. 3 Simon Peter said, "I'm going fishing!" The others said, "We will go with you." They went out in their boat. But they didn't catch a thing that night.4 Early the next morning Jesus stood on the shore, but the disciples did not realize who he was. 5 Jesus shouted, "Friends, have you caught anything?" "No!" they answered. 6 So he told them, "Let your net down on the right side of your boat, and you will catch some fish." They did, and the net was so full of fish that they could not drag it up into the boat. 7 Jesus' favorite disciple told Peter, "It's the Lord!" When Simon heard that it was the Lord, he put on the clothes that he had taken off while he was working. Then he jumped into the water. 8 The boat was only about a hundred yards from shore. So the other disciples stayed in the boat and dragged in the net full of fish. 9 When the disciples got out of the boat, they saw some bread and a charcoal fire with fish on it. 10 Jesus told his disciples "Bring some of the fish you just caught." 11 Simon Peter got back into the boat and dragged the net to shore. In it were one hundred fifty-three large fish, but still the net did not rip. 12 Jesus said, "Come and eat!" But none of the disciples dared ask who he was. They knew he was the Lord. 13 Jesus took the bread in his hands and gave some of it to his disciples. He did the same with the fish. 14 This was the third time that Jesus appeared to his disciples after he was raised from death.
Lesson: After Jesus' death, it is obvious that some disciples became fearful and disillusioned causing them to return to their former lives as fishermen. However, even with this decision, they were unsuccessful in catching any fish until Jesus came with the solution to their problem. Similarly, today followers of Jesus Christ experience the same failure and frustration as the disciples when they choose to seek help in other persons and places with life's trials instead of turning to God. But when we bring our heartaches, fears and cares of our lives to God in prayer, He releases His supernatural power to change the circumstances in the natural for our good. We do not have to over think, worry and become stressed out when adverse circumstances come into our lives. God in His infinite power can open doors that were once shut, create abundance where there was lack, heal bodies when doctors give up, lift us out of emotional despair, protect from all evil, and above all bring peace to our troubled minds. All we need is to put our faith and complete trust in Him.